Matthew David Parker: Finding a Talented Photographer
Matthew David Parker: Finding a Talented Photographer
I have teamed up with Matthew David Parker again to talk about ways to find a talented photographer. It's not easy, but here are 4 tips to get you started.
Finding a talented photographer can sometimes be enough to drive a person a little insane. So many factors go into a great photographer. There's no denying that there are many photographers working in the field. There's also no arguing that it can sometimes be a little difficult to immediately figure out who lives up to the hype. If you're looking for a photographer who can give you the A+ work you expect, these useful search tips can help you significantly.
1. Request photographer recommendations.
Photographer recommendations can do you a lot of good. It can be daunting to hire a professional photographer without a recommendation from someone else. It can sometimes set you up for a lot of disappointment, too. If you want to feel confident about your photographer selection, you should go with someone who gets the stamp of approval from an individual you know and trust. If you're friends with a local real estate agent who worked with a professional photographer for her official website, she may be able to offer you an amazing suggestion. If she has a great image on her website, then you know you're golden. Recommendations from trustworthy individuals can be terrific for your peace of mind.
2. Assess experience levels and backgrounds.
If you want to work with a photographer who has skill on his side, it can help to go with someone who has ample experience. Don't hire a photographer who just started working in the field a couple of months ago. Go with someone who has been following the photography dream for a while now. Matthew David Parker is an acclaimed photographer who has had a lifelong zeal for all things that involve photography. His passion is clear in his amazing work, too. It's not only critical to look for a photographer who has a lot of experience, either. It can also be a great idea to look for one who has extensive training. You should look for photographers who are part of prestigious photographic associations as well.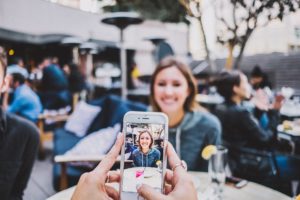 3. Schedule face-to-face meetings with photographers.
If you want to find the perfect photographer for your specific needs, you should think about scheduling face-to-face meetings with any potential candidates. It can be tough to get a feel for a photographer without meeting him or her in person. Email, text message and phone communication can often be somewhat confusing. If you meet a photographer and get the opportunity to look him in the eyes, it can tell you so much. It can reveal how enthusiastic a photographer may be about giving you his time. It's also vital to assess how comfortable and at ease you feel around a photographer. If you don't feel 100 percent comfortable in the company of a certain photographer, you should look elsewhere. Lack of comfort will never give you the results you deserve. A photographer needs to have a strong rapport with his subject.
4. Consider your budget.
Costs to hire professional photographers can vary dramatically. There are some photographers who have rather steep rates. There are other photographers who are comparatively budget-friendly. If you want to select the ideal photographer for your individual needs, you have to consider your budget. Don't select a photographer who costs too much. That can complicate things and give you additional pressure you don't need. There are many photographers who are terrific value for your money. If you make a point to find a photographer who fits into your available budget, you should be on a good track.
Don't rush your photographer search. A fantastic photograph can benefit you in so many ways. A bad one, on the other hand, won't do much for you at all.
You can hire Matthew at Matthew David Parker Photography.